Baptism of the Lord Reflection
Updated: Feb 8
Year C - January 9, 2022
Readings referenced in this reflection are below
You are my Son, the Beloved; with you I am well pleased.
This week we jump over Jesus' childhood years and we hear the account of the baptism of Jesus in Luke's Gospel. When the people gathered at the side of the river with John the Baptist, they questioned him wondering if he was the Messiah who was going to come. John humbly answered them saying
"I baptize you with water; but one who is more powerful than I is coming; I am not worthy to untie the thong of his sandals. He will baptize you with the Holy Spirit and fire." - Luke 3:15-16
The Gospel from today continues:
"when Jesus also had been baptized and was praying, the heaven was opened, and the Holy Spirit descended upon him in bodily form like a dove. And a voice came from heaven, "You are my Son, the Beloved; with you I am well pleased."" - Luke 3:21-22
Now, just imagine if you were someone who had witnessed this, I can only assume that the reaction of many would be somthing like this: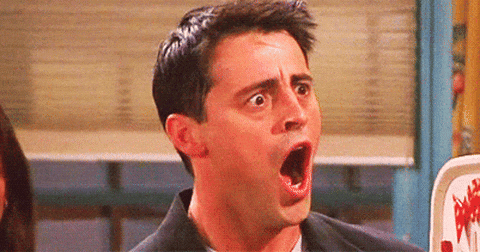 It is the beginning of the Great Journey of Christ that will ultimately lead to the cross and the resurection. This is the first real public act of Jesus' ministry, and announces to the world that he indeed is the long awaited Messiah.
"Baptism permits Christ to live in us, and us to live united with him." - Pope Francis
Jesus did not need to be baptized to be united with God, he did not need to be baptized to be washed clean from sin, in fact he did not need to be baptized at all. Instead he was baptized as an example for us today.
This Sunday concludes the season on Christmas, thus closing the first part of Jesus' life. This part of Jesus' life prepares him for his public ministry. In the past few weeks we have heard of the journey to Bethlehem, The Birth of Jesus, Jesus being lost in the temple, and the visit from the wisemen. All of this is the prologue of the life that Jesus is beginning with his public ministry.